Hi and thanks for visiting tonysmith-srs.com, a website designed to promote my new (first) book, co-written with internationally known health & wellbeing guru Dr John Tickell.
Check out the September 2012 issue of Safety Action News to see what Gary Rowe had to say about Put the H in OH&S.
2012 Safety Action News September 2012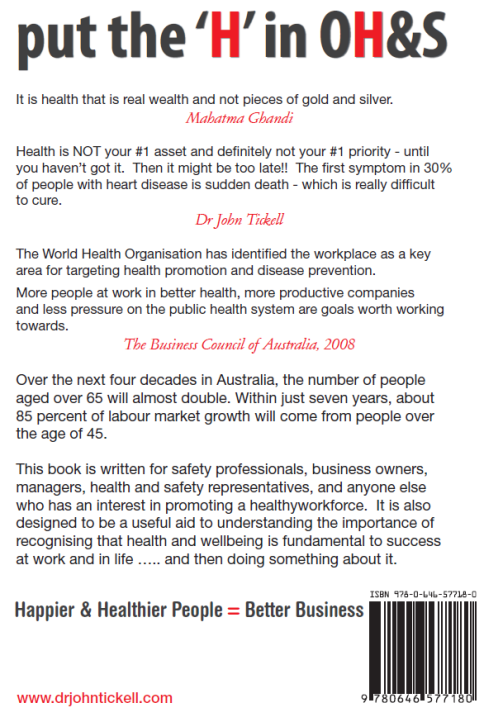 The book sells for $20 (plus $5 postage and handling) and can be obtained directly from Tony at tony@tonysmith-srs.com or by calling 0419 880 473.